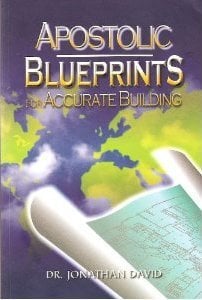 $

20.00
Many churches are built on patterns emerging from the Dark Ages, others are a recycle of the past structures to contain and maintain a past move. They have become a shadow of the past, a current reflection of what we use to have.
Apostolic Blueprints for Accurate Building is an overview of the original pattern anviled out through the lives and ministries of the apostles as they lead the first church for kingdom advancement.
This book allows us to catch a glimpse of the original church and help us to envisage the church of the future.